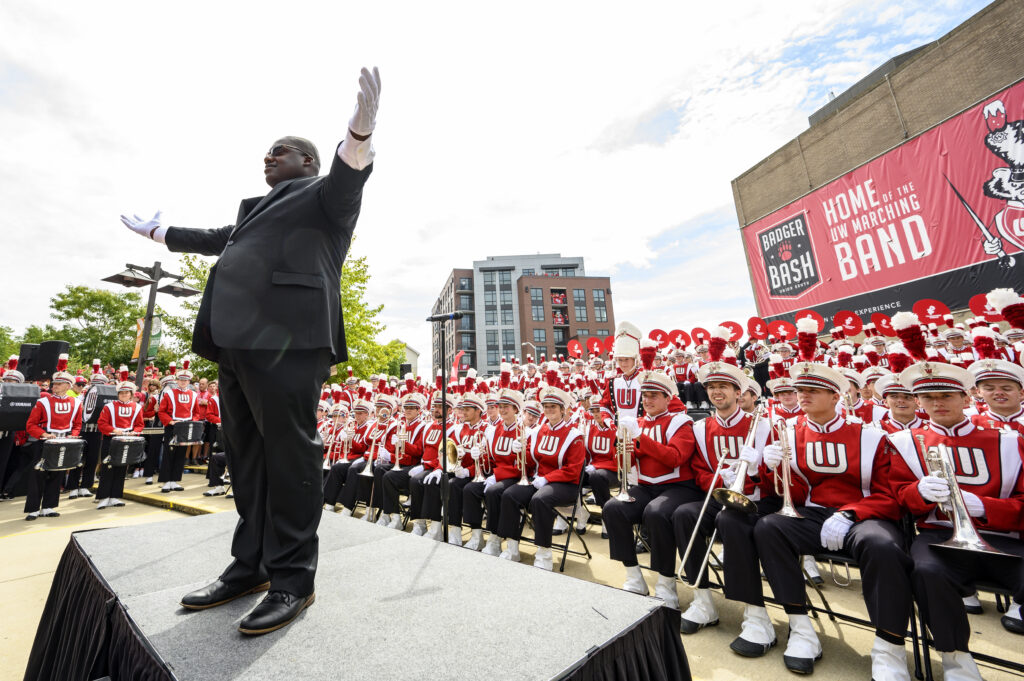 Badger Bash
Location: Union South
Cost: Free admission
Join Badger fans for gameday's best tailgate! The UW Marching Band performs approximately 1.5 hours before kickoff.
At Camp Randall
The UW Marching Band provides the sound of Badger football at Camp Randall Stadium. The pregame show, feature halftime performance, and other signature songs will keep you excited throughout the game. Don't miss the legendary 5th Quarter performance to follow!
Contact the UW Athletics Ticket Office to purchase football tickets.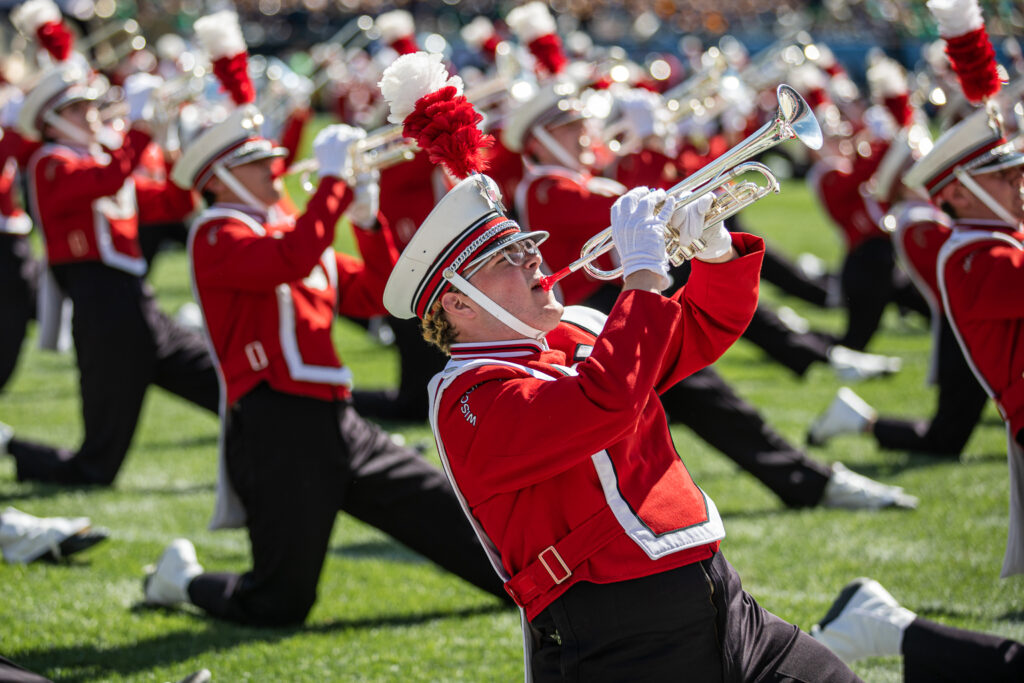 The 5th Quarter
A Badger game is not complete until you experience this beloved tradition! You will not want to miss it!